TAIPEI, Taiwan, January 20, 2012 –Kudos to ASRock! The leading motherboard brand and the longtime industry bellwether ASRock were honored with the prestigious 2012 Taiwan Excellence Award by The Ministry of Economic Affairs in Taiwan. Only products which have received top scores by industry/government authorities and pass other quality measures were awarded the Taiwan Excellence Award. In fact, of the nation's 1145 products from 426 manufacturers, only 441 products from 173 manufacturers were accorded this honor in 2011.
It was ASRock first time to join the fierce competition of Taiwan Excellence Award, and three attending items all received accolades. The winning products were Z68 Extreme7 Gen3, Fatal1ty Z68 Professional Gen3 and HTPC Vision 3D which impressed the panel by the ultimate performance and refined design.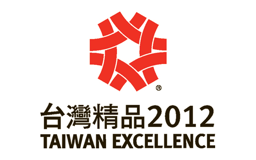 ASRock unveiled its Gen3 motherboard series in July, 2011, which was the first brand to launch motherboards with PCI Express 3.0 specification, offering more bandwidth to enable faster communication between components inside a system. With its ample amount of ASRock exclusive features, impressive PCIe Gen3 bandwidth and ultimate hardware components, ASRock Gen3 series motherboard has won numerous awards from worldwide IT media since its launch.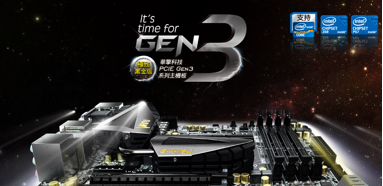 The two winning products Z68 Extreme7 Gen3, Fatal1ty Z68 Professional Gen3 are the flagship models of Z68 Gen3 product line. Based on Intel Z68 chipset, the Z68 line is fully loaded with premium features such as next generation's PCIe 3.0 quick switch IC, so that users can enjoy PCIe bandwidth by installing a PCIe 3.0 VGA card and Intel's future Ivy Bridge CPU. Moreover, there's NVIDIA 3-Way SLI and AMD 3-Way CrossFireX technology which grants users access to jaw-dropping graphics performance. Not to mention other features, including Lucid Virtu (switchable graphics capability), Intel Smart Response Technology, On/Off Play (exclusive to ASRock) as well as the XFast Family   world's fastest USB transfer technology – XFast USB.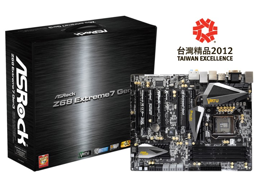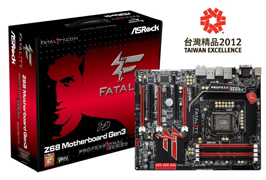 Another award-winning product is HTPC Vision 3D which created state-of-the-art entertainment system for all the families. With a design that'll suit any living room, the new ASRock Vision 3D 2nd Generation HTPC Series loaded a multitude of features that can turn the home into a complete entertainment center. The eye-catching design of the Vision 3D fits perfectly into any modern living rooms.
Embedded with the Intel Huron River HM65 chipset and the 2nd generation Core™ Family processors, NVIDIA GeForce GT540M graphics is capable of NVIDIA 3D Vision and 3DTV Play, offering high-performance for playing fast-paced games, watching HD movies, gaming and music. Equipped with HDMI 1.4a output, users can connect the ASRock Vision 3D 2nd Generation directly to their TV and easily enjoy stunning audio quality via audio pass through (Dolby and TrueHD DTS HD Master audio) function. In addition, a built-in Blu-ray Disk drive offers plenty of options for storing and playing back high definition movies; 2T2R Wireless allow users stream media from other computer in their home unrestrictedly. The ASRock 7.1-channel home theater Vision 3D 2nd Generation created a truly immersive entertainment system from home.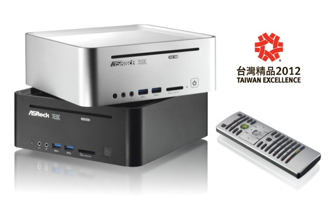 "We are humbled and delighted to have received Taiwan Excellence Award, especially within such an intensive competitive category, where thousands of entries vied for the honors," said LL Shiu, ASRock's Chief Operating Officer. "In the future, ASRock will continuously deliver the top-notched products and service to the market across the world with tireless dedication, remarkable innovation, unparalleled expertise and infinite passion."