TAIPEI, TAIWAN, April 25, 2012 – Just few days ago, ASRock delightedly released a great news to you that our overclocking-friendly Z77 Extreme6 motherboard was able to overclock Intel's hottest Ivy Bridge Core i7 3770K CPU to fantastic 6.9GHz. Today, ASRock is hugely honored to announce that its Fatal1ty series Z77 Professional motherboard creates 61108 marks, the world's highest score of PCMark 05 benchmark, with Intel's Sandy Bridge Core i7 2600K CPU. Fatal1ty Z77 Professional was designed to exceed the expectations of even the most dedicated gamers/overclockers. The board even allows serious overclockers to lose the limits and enjoy world's most stable overclocking excitement.
Above: The magic was done by CherV's, a member from HKEPC OC Lab Team. 61108 marks of PCMark 05 was topped to No.1 at HWBOT. The great achievement is the first OC record exceeding more than 60 thousands scores in the world. If Nick Shih is the world's legendary overclocking KING, then CherV's will definitely be the QUEEN of the overclocking world.
Project Manager of HEKPC Marketing Dept, Cherry Kwok, commented "Today's taken on the Fatal1ty Z77 Professional is a vast improvement. In addition to a good set of overclockable components; a stable and reliable motherboard is required to accommodate extreme amounts of PCMark 05. With the pre-defined BIOS options and the optimized software tools, overclocking with this top-drawer Z77 Professional motherboard has become a near one-button process. ASRock motherboard makes overclocking so easy, even for female overclockers!"
Director of ASRock Performance R&D Dept, William Yu, said "Yes, ASRock motherboard is what dreams are made of. 61108 marks ideally represent the high stability and durability of Fatal1ty Z77 Professional. The premium quality is assured by long-hours testing of PCMark 05. If you know your stuff, then an ASRock motherboard is definitely a good investment."

Above: As you can see from the performance result, Fatal1ty Z77 Professional creates the world's highest score in PCMark 05 test which reaches 61108 benchmarks. The incredible scores stress the high stability of the PC with Fatal1ty Z77 Professional motherboard.
(http://hwbot.org/submission/2276050_cherv_pcmark_2005_core_i7_2600k_61108_marks)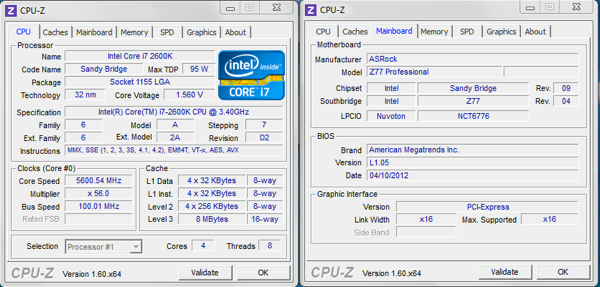 Above: CherV's managed to get the CPU running happily at 5.6GHz, which is a nice boost over it's default 3.4GHz starting speed. ASRock/Fatal1ty Z77 Professional is stable enough to hit Intel Core i7 2600K CPU clock at extreme 5.6GHz in overclocking mode.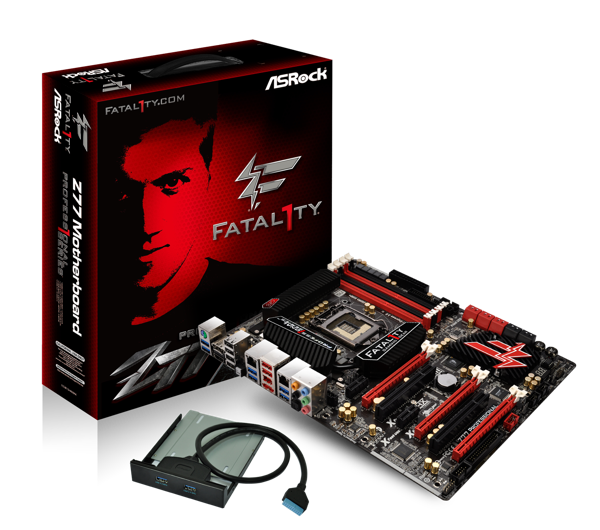 Motherboards are rarely the sexiest part of putting your machine together, and ASRock takes overclocking very seriously. What Fatal1ty Z77 Professional adds to the overclocking credentials is the hefty 16 + 8 Power Phase Design, Digi Power, and some auto-overclocking functions. ASRock is aimed to bring more intergenerational overclocking projects across Sandy Bridge and Ivy Bridge platforms. If you are a keen overclocker, the Fatal1ty Z77 Professional is certainly the fittest for purpose.
For more detail information, please visit : http://www.asrock.com/microsite/intelz77