TAIPEI, Taiwan, August 23, 2012 – Award-winning motherboard maker, ASRock Inc, today is thrilled to announce that its flagship X79 Extreme4 and Fatal1ty P67 Performance mainboards were selected for inclusion in Tom'sHardware System Builder Marathon, August 2012, '$2000 Performance PC' and '$1000 Enthusiast PC' segments respectively.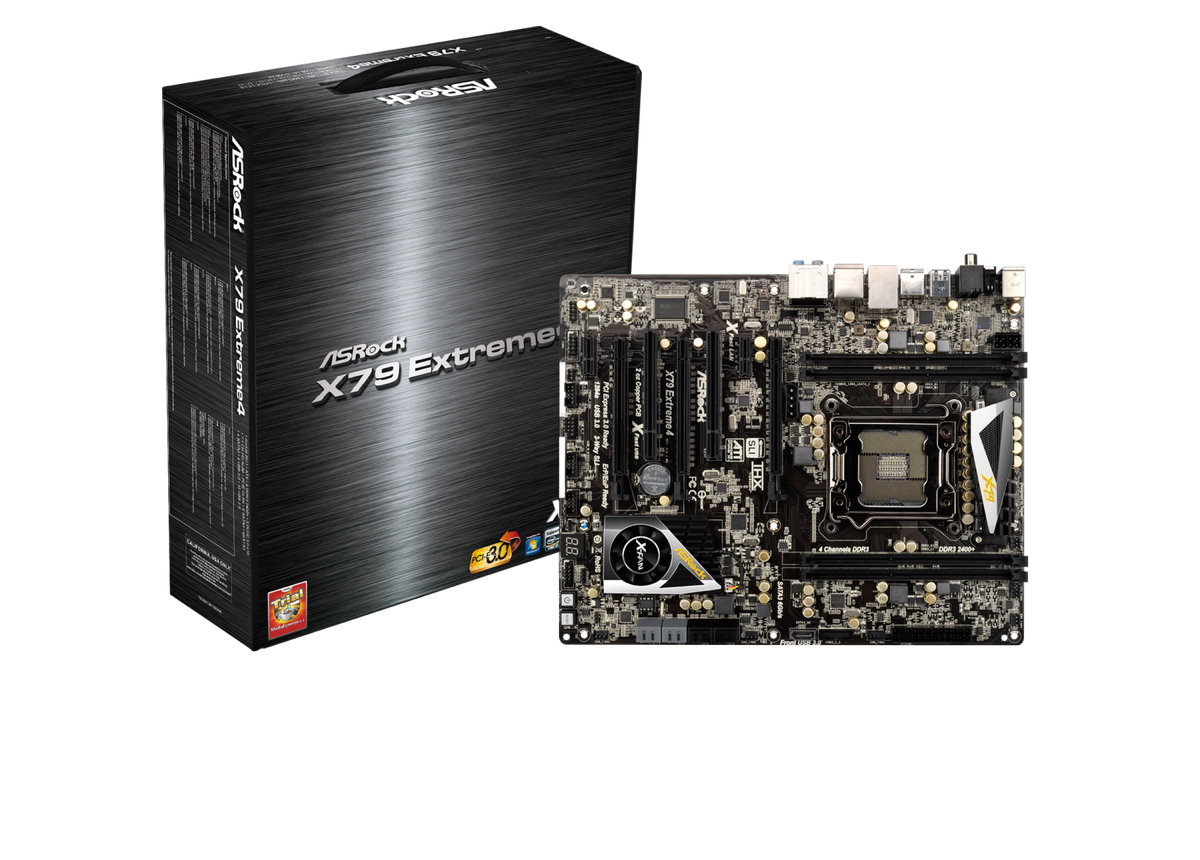 WINNER of $2000 Performance PC : X79 Extreme4
The incredible X79 platform is known for the astonishing OC capability. ASRock X79 Extreme4, the vanguard of the ASRock X79 mainboard revolution, is built with rock-solid components to construct the strongest rig. The board comes with plenty of overclocking goodies which include Digi Power, Premium Gold Caps, X-FAN, XFast 555 Technology and 3-Way SLI/CrossFireX. With the ultimate package, ASRock X79 Extreme4 can help users to rewrite the overclocking numbers more easily.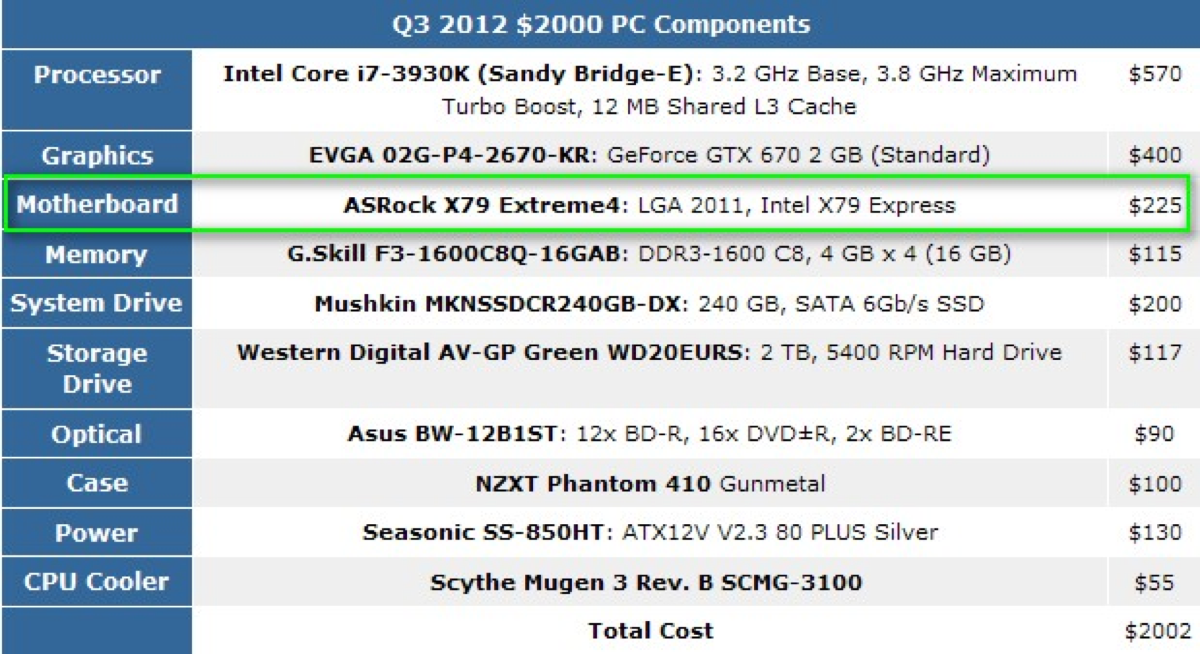 à Review detail :
http://www.tomshardware.com/reviews/pc-building-overclocking-buyers-guide,3277.html
Thomas Soderstrom mentioned "Like most X79-based boards, ASRock's award-winning X79 Extreme4 has the slot configuration needed to make that three-way option possible. More importantly, the award we gave it was mostly based on the board's high overclocking stability and low price, two attributes we need in order to get some extra value from our already-packed budget."
WINNER of $1000 Enthusiast PC : Fatal1ty P67 Performance
ASRock/Fatal1ty P67 Performance brings the best bits of components and works brilliantly that was finally selected for the top choice of $1000 Enthusiast PC competition. The fabulous features include Premium Gold Caps, a hefty 8 + 2 power phase design, gamer-needed Fatal1ty Mouse Port and all-in-one F-Stream tuning kit. Fatal1ty P67 Performance is a great package for just $100. If you're on a tight budget, we reckon you'll be very happy with it indeed.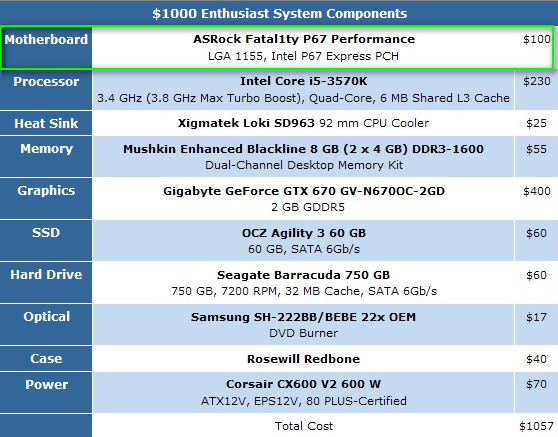 Review detail :
http://www.tomshardware.com/reviews/build-a-pc-overclock-benchmark,3276.html
Don Woligroski noted "ASRock's Fatal1ty P67 Performance motherboard offers us a decent reputation for aggressive overclocks and a very modest $100 price tag. on Newegg."
Only truly outstanding gear can be recommended from this selection. The top-spec X79 Extreme4 provides all essential features for extreme overclocking, while Fatal1ty P67 Performance gives you an edge when gaming and makes it more enjoyable. With Tom'sHardware cheerful news, ASRock have strong faith in bringing surpassing motherboards in various dimensions to users!