TAIPEI, Taiwan, June 3, 2013 – ASRock's 2U2N8L storage server barebone with Microsoft Server 2012 Storage Space and LSI High Availability cards made its debut at COMPUTEX 2013. These new innovative servers from ASRock are the most simple, reliable, also affordable entry level shared storage systems.
The innovation begins with the revolutionary Half Width Server Motherboard design. Unlike other Half Width Server Motherboards in the market currently, ASRock spent their effort to create an Intel Haswell based Single Processor platform with a board size that can fit two Half Width Motherboards on a standard EEB screw hole position. Thus any standard EEB compliant chassis can be turned into a 2 node cluster immediately, without requiring to purchase a new chassis that has a Motherboard tray or other fancy features that end users do not need. "We tend to keep things simple and easy. Professional end users do not want to adapt to complicated systems because it brings uncertainty and risks." Says LL Shiu, Chief Operating Officer of ASRock.  "The best way is to take common and popular system parts in the market, add in your creation, and upgrade it."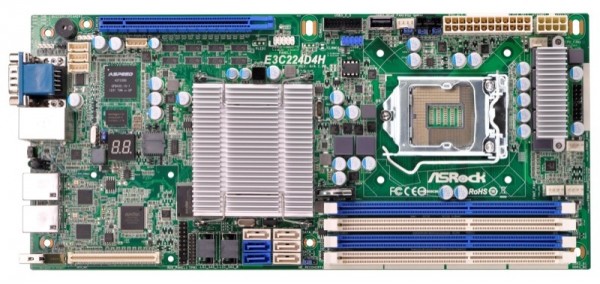 E3C224D4H
With this special design, ASRock picked an off-the-shelf 2U chassis with slight modifications to complete the 2 Node Cluster-in-a-Box system design task. Without any complicated new mechanical chassis parts and extra PCBs like Midplanes and Expander boards, this storage server can perform the fundamental 2 nodes transparent failover clustering function. The 8 SAS 3.5" Hard Drives in this system are directly attached to both nodes, so when either node fails, the other node can pick up where it left off seamlessly, thus providing non-interrupted data access service to users. Furthermore, it also provides scalability.  By plugging LSI High Availability cards with external SAS connection, these 2 nodes can be head nodes to control the cascading JBOD in the downstream.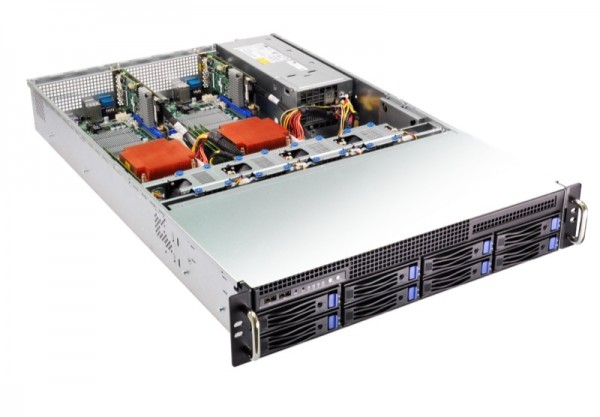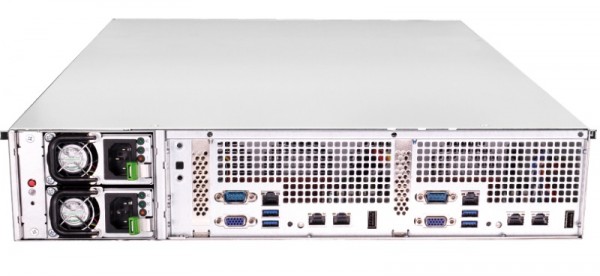 2U2N8LIW
Itching to catch a glimpse of this system working?  Just visit ASRock's booth at Computex 2013, M0311, 4F TWTC Nangang Exhibition Hall. We welcome you to see all of our innovative server products, from Motherboards to Barebones at ASRock's booth!
For more product information, please visit: