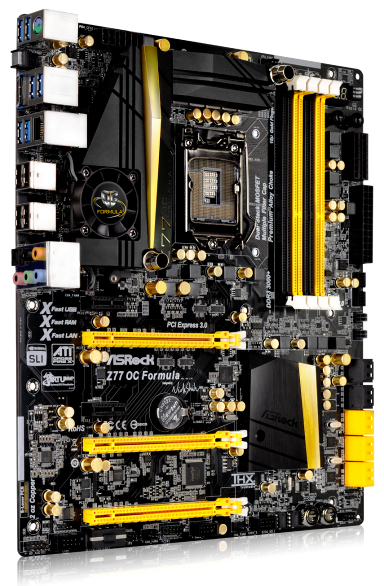 TAIPEI, Taiwan, September 21, 2012 – Remember how the legendary overclocker Nick Shih set a new world record with ASRock OC Formula last Friday? If you thought that we would be wearing our party hats by breaking only one world record then think again. Because there are more world records to be broken! Yesterday, the crackerjack of overclocking, Nick Shih broke another world record by being the world's first to pass Hyper PI 32M calculation steadily with 4*8GB memory modules at DDR3 2856MHz! Nick Shih used 4*8GB DDR3-2666 Apacer Ares overclocking Memory modules and of course, the motherboard he designed himself, ASRock OC Formula to make the impossible possible.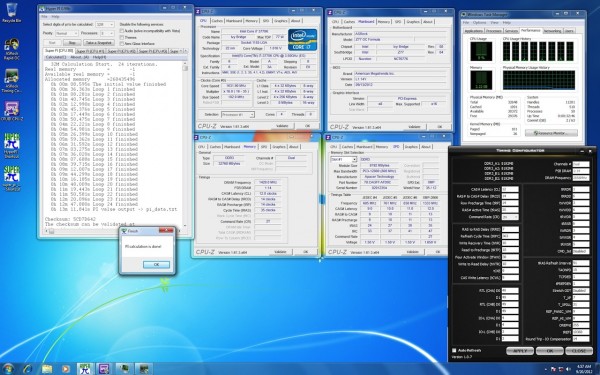 Above: Hyper PI 32M passed with ASRock OC Formula and 4*8GB Apacer Ares overclocking Memory modules running steadily at DDR3 2856MHz.
ASRock Z77 OC Formula has proven not only great overclocking abilities, but also stringent stability. The Hi-Density Power Connectors and 15μ Gold Fingers from the Connector Kit promise better power efficiency and fixity. While Digi Power, DSM, PAC, MFC and the 12 + 4 power phase design from the Power Kit guarantee smooth voltage and rock-steady performance. There is also the new Timing Configurator to easily fine tune subtle DRAM settings, so overclockers may have full control of the motherboard.
Primo materials, unbeatable performance and rock like stability. ASRock Z77 OC Formula is born to be fast, and ready for some record breaking. Question is, are you ready?
For more detail information, please visit : http://www.asrock.com/microsite/OCFormula/