Fast And Cheap? Five Sub-$160 Z87 Motherboards For Enthusiasts
TAIPEI, Taiwan, August 14, 2013 – Kudos to ASRock! Ever since Computex and the launch of the new 8 Series motherboards with A-Style, ASRock's new boards have been the spotlight of attention throughout the global market. Just today, ASRock Z87 Extreme4 has scored another point by beating all odds and taking home the 2013 Smart Buy award from the authority on tech Tom's Hardware!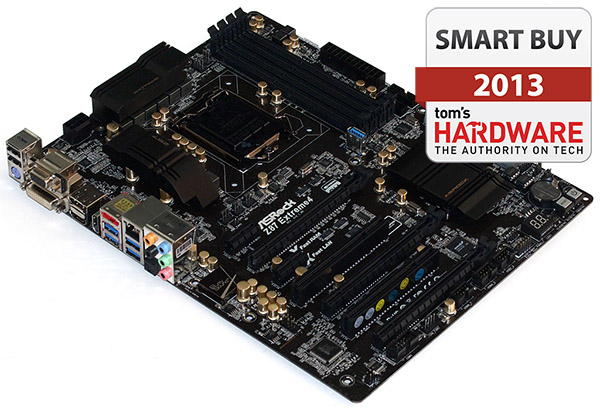 Tom's Hardware review: http://www.tomshardware.com/reviews/z87-express-motherboard-review,3582-26.html
Thomas Soderstrom, Editor at Tom's Hardware pointed out "Best audio implementation and great potential for expandability. It'd be impossible for us to deny that ASRock's Z87 Extreme4 is an impressive buy for the amount of hardware you get."
Winner of Tom's Hardware 2013 Smart Buy: Z87 Extreme4
ASRock's Z87 Extreme4 stands out of the crowd for various reasons. First of all, the new set of features named A-Style proves themselves to be really useful technology that blends into any user's everyday life, instead of being impractical gimmicks. Home Cloud allows users to remotely power on, remote desktop and then shut down their home computers with another device, while they could be thousands of miles away from home! Purity Sound™ 115dB is the gathering of a Realtek ALC1150 audio chip, two TI® NE5532 amplifiers, EMI Shielding Cover, PCB Isolated Shielding and DTS Connect technology for providing awesome audio effects. And there's also HDMI-In for connecting a secondary device to your PC and toggle between the two device's screens via a hotkey.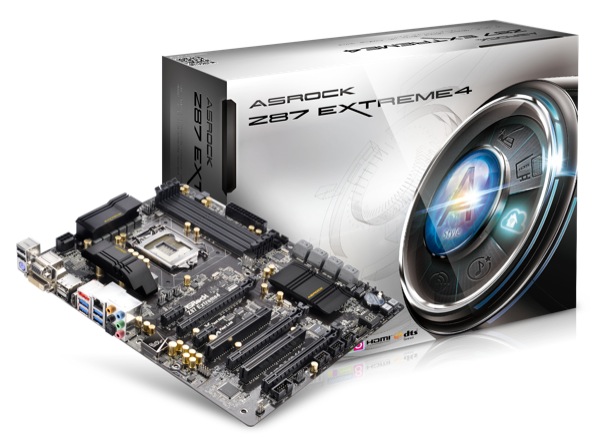 Only the best hardware that deserves praise and recommendation receives awards from the world's largest tech site Tom's Hardware, therefore ASRock is proud to say that Z87 Extreme4 is definitely worth the Smart Buy award with its solid build and strong performance!
For more information please go to:
http://www.asrock.com/microsite/intel8/